Angels offer professional floor, carpet and upholstery cleaning using a hot water extraction process commonly known as steam cleaning. Our clients include residential and commercial customers including offices, bars, coffee shops and restaurants along with larger chains requiring regular floor, carpet cleaning and sanitisation.
We have been listening to and working with our clients and other industry specialists to put together a range of Cleaning Services which are needed by business's right now in this Corona Virus Pandemic.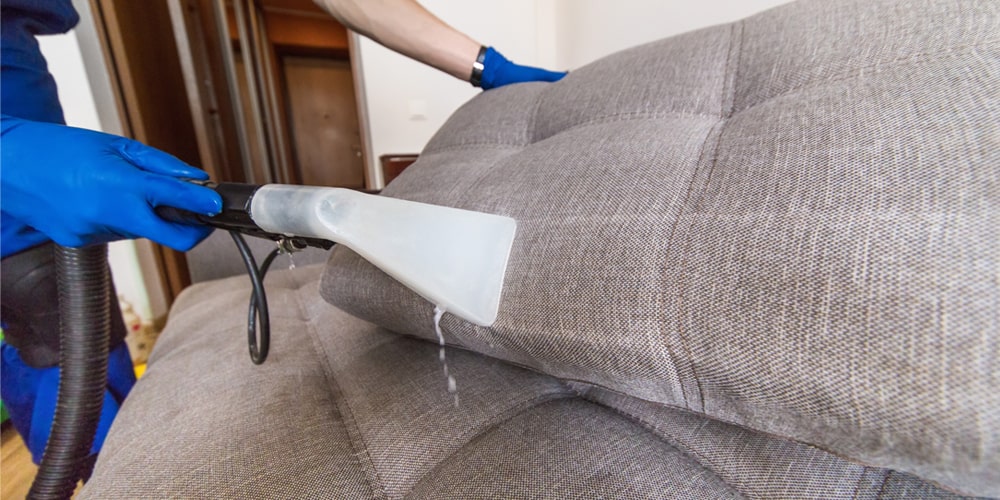 Hot water extraction – known as steam cleaning, this method uses equipment that sprays heated water, as well as chemicals, on the carpet. At the same time, it vacuums the sprayed water along the dirt that has been dislodged or dissolved. It is widely recommended by most carpet manufacturers as the most efficient method to clean most types of carpets.
Recognized as the most efficient method among industry experts
Reduces allergen amounts significantly – good solution for families with little children and pets
All bio-contaminants such as microbes, mites and bed bugs are destroyed by the heated water
It allows for 100% eco cleaning for carpets which are not extremely dirty
Air quality is significantly improved after a procedure as air filtering ability of the textile floor is renewed
We operate high powered Prochem™ hot water extraction equipment
Angels for a Heavenly Clean has invested in the latest ULV Nano Particle Machine's. These are an advanced sanitiser that is manufactured to dispense one of the fastest acting and most powerful Virus, Bacteria, fungi killing products available today being effective within 30 secs and killing 99.999% of Virus including the previous strains of the Corona Virus Family, Bacteria, fungi, Germs & yet contains no irritants within its formulation.
Using the latest ULV Nano Technology NT Disinfectant not only provides rapid sanitisation against Bacteria and Viruses, but delivers the sanitizing agent deep into the very fabric of the area that is being sterilized and continues to work for at least 7 days after the initial application.
Contact us Today for further information about best proactive approach to take should you have any concerns now or in the future.
WE ARE OFFERING A FREE SURVEY AND QUOTATION TO NEW CLIENTS DURING THIS LOCKDOWN PERIOD
WE CAN ALSO DO THIS VIA VIDEO / ONLINE LINK
CONTACT US TODAY TO ARRANGE
We're here to offer advice and excellent service at competitive rates.
We strive to earn the trust of our clients both commercial and domestic by delivering the highest quality results with a friendly team to back it up.
Call or enquire now for more information.