Angels for a Heavenly Clean has years of experience when it comes to Specialist Deep Cleaning and sanitisation. From small to large offices, Commercial and Residential Buildings. Our fully trained staff can offer anything from one off deep cleans or regular daily cleans or a permanent presence depending on what you may need.
We have the experience working with a vast array of companies sanitising buildings and vehicles of all types and sizes each requiring a different individual approach.
Angels for a Heavenly Clean has invested in the latest ULV Nano Particle Machine's. These are an advanced sanitiser that is manufactured to dispense one of the fastest acting and most powerful Virus, Bacteria, fungi killing products available today killing 99.999% of Virus's including the previous strains of the Corona Virus Family, Bacteria, fungi, Germs & yet contains no irritants within its formulation.
Using the latest ULV Nano Technology NT Disinfectant not only provides rapid sanitisation against Bacteria and Viruses, but delivers the sanitizing agent deep into the very fabric of the area that is being sterilized and continues to work for at least 7 days after the initial application.
Please give us a call to discuss any questions or share any thoughts you have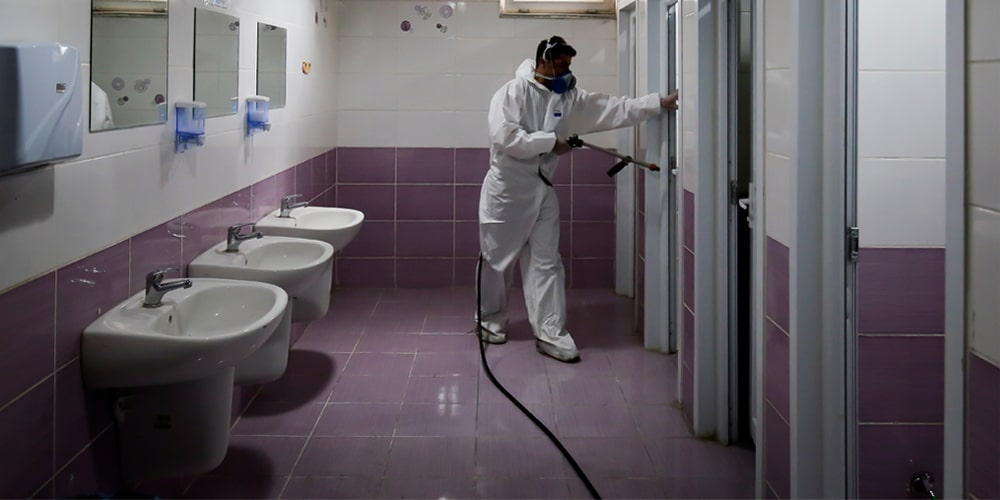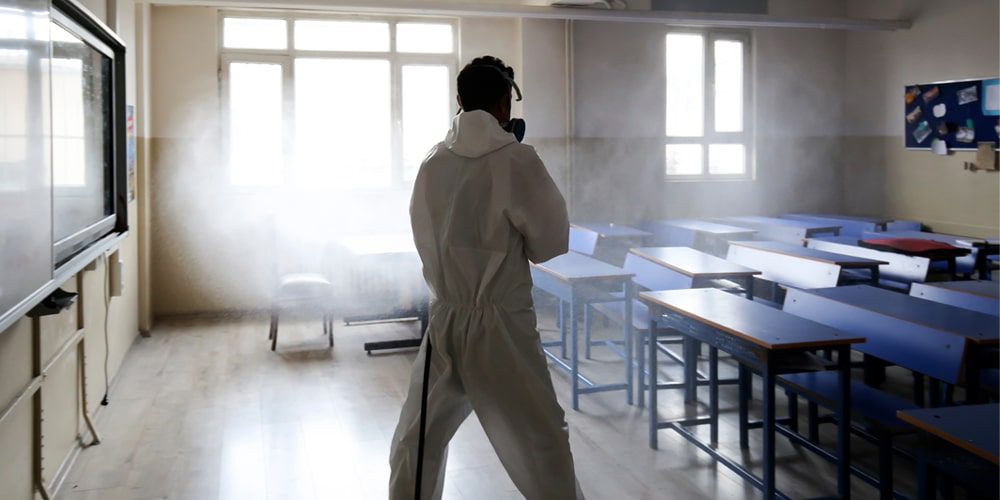 Utilising this technology allows a classroom to be fully sanitised with 10 minutes
After treatment, the room or area is fully safe to use again within 15 minutes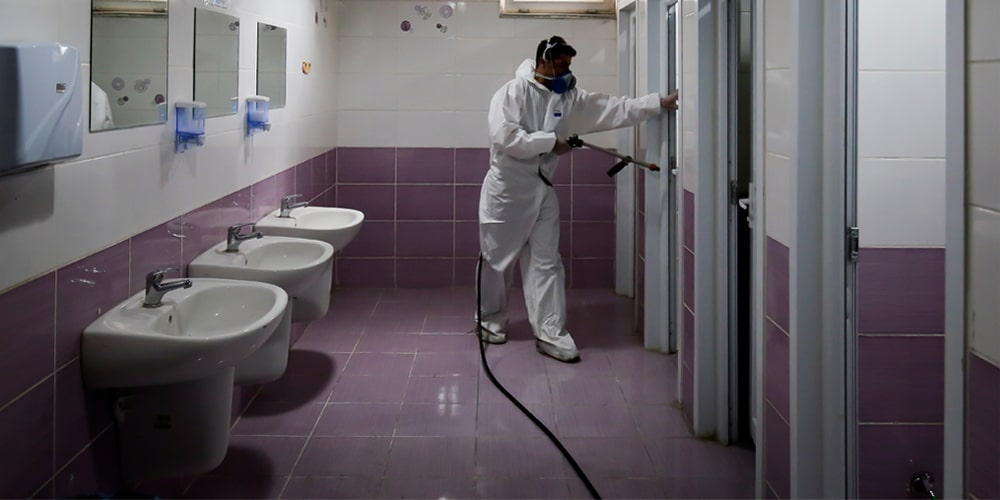 The treatment can be used in every area of the school quickly and clinically cleaning every surface with minimal disruption
The disinfectant is safe to use in food preparation area's and canteen areas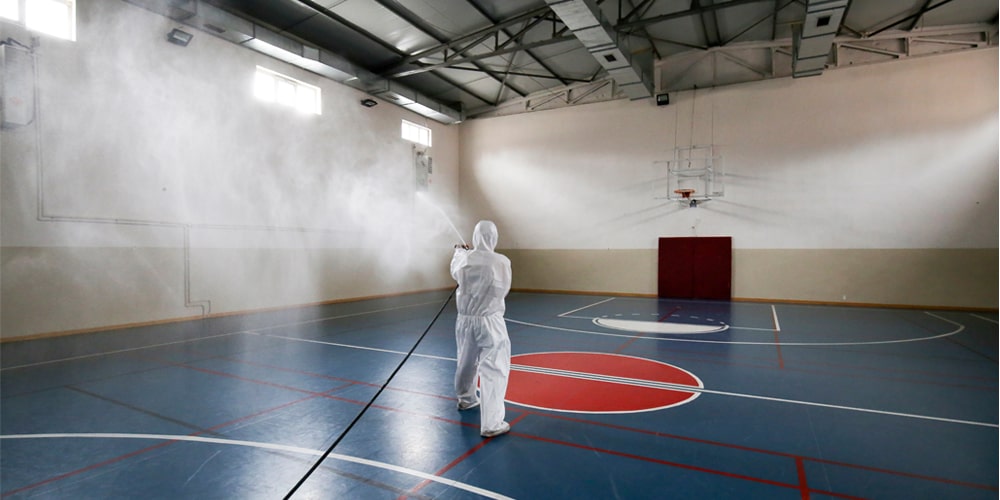 One of the major benefits of ULV Sanitisation is the reach a large sports hall will have all the surfaces including the high walls and ceiling disinfected which would be impossible using traditional surface cleaning methods and products
The second major benefit is ULV sanitisation is the only way to kill airborne pathogens which surface cleaning does not
We have been listening to and working with our clients, many new clients and other industry specialists to put together a range of Cleaning Services. These are tailored individually to each client as every client and building requires a proactive and dynamic approach.
We are not looking to replace your current cleaning company or staff; with most of the new clients we have started working with in the last couple of months we are working alongside the current regular cleaning team, providing options which they don't currently have at their disposal.
Contact us Today for further information about best proactive approach to take should you have any concerns now or in the future.
WE ARE OFFERING A FREE SURVEY AND QUOTATION TO NEW CLIENTS DURING THIS LOCKDOWN PERIOD
WE CAN ALSO DO THIS VIA VIDEO / ONLINE LINK
CONTACT US TODAY TO ARRANGE
We're here to offer advice and excellent service at competitive rates.
We strive to earn the trust of our clients both commercial and domestic by delivering the highest quality results with a friendly team to back it up.
---
Call or enquire now for more information.