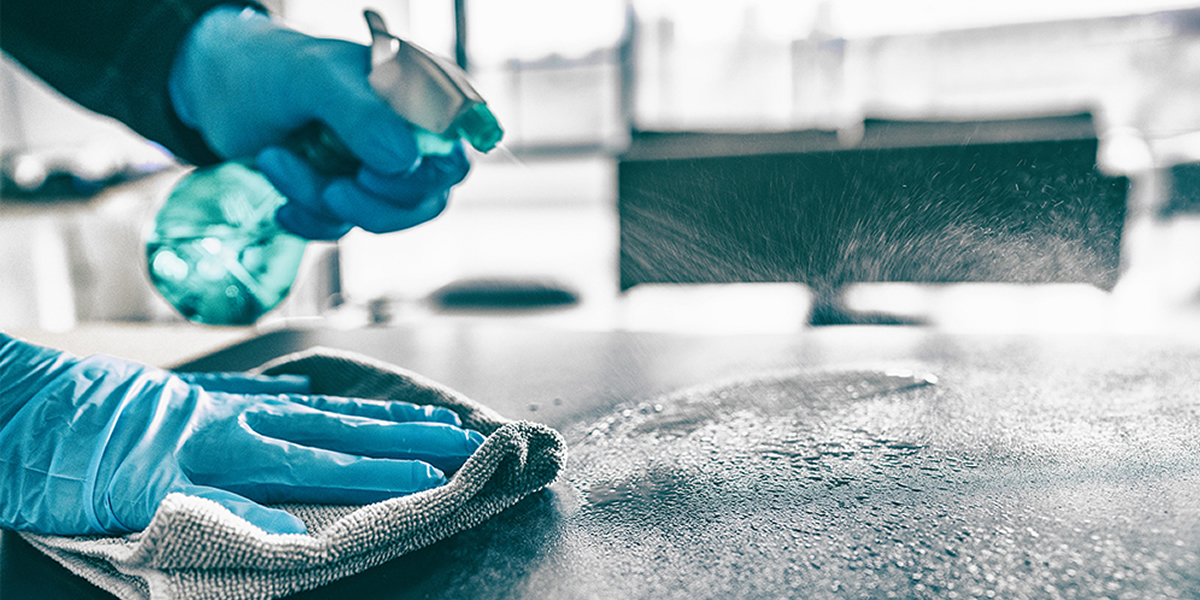 Domestic cleaning can be a drag if you let everything build up and get on top of you. The best way to stay on top of your chore list is to tackle it little and often. Completing a couple of small tasks a day means you won't find yourself needing to dedicate a whole weekend to it once a month.
To help you manage things we have put together a domestic cleaning checklist, so you can print and tick.
All areas:
Dust surfaces

Dust skirting boards and door frames, including the hard to reach parts

Dust lampshades, sometimes you can do this by reaching up with your hoover

Vacuum flooring

Mop hard floors

Dust window sills, frames and blinds

Dust and clean mirrors

Empty rubbish bins, you may want to soak the inside of the bin with a solution of cleaner and water to freshen it up
Clean and disinfect surfaces

Clean cabinet fronts

Clean and disinfect showers and baths

Clean and disinfect toilets, inside and out

Wipe tiles and scrub grout if necessary

Shine fixtures such as taps, shower heads and toilet flushers

Vacuum and mop

Wipe showr glass and mirrors with a limescale removing cleaning product
Kitchen specific tasks:
Clean and disinfect surfaces

Clean inside and outside of appliances such as cookers, microwaves,toasters and fridges

Pull back appliances such as fridges and dishwashers to clean the surfaces underneath

Clean and disinfect frequently touched surfaces such as cupboard handles, switches and knobs

Clean and disinfect your worktop

Shine your sink
Bedroom tasks
Vacuum and dust on top of surfaces such as wardrobes which are guilty of collecting dust

Vacuum the floor, including under the bed

Change sheets and duvet

Dust blinds

Dust on top of furniture such as drawers and cupboards
This domestic cleaning list may seem long but if you try to run through the whole list once a month then your home should be clean and presentable at all times.